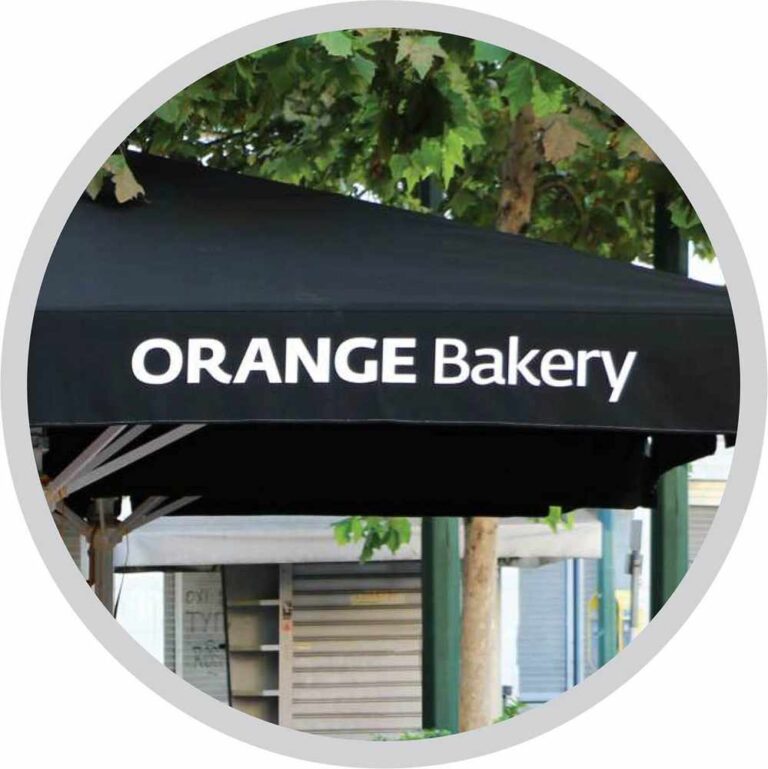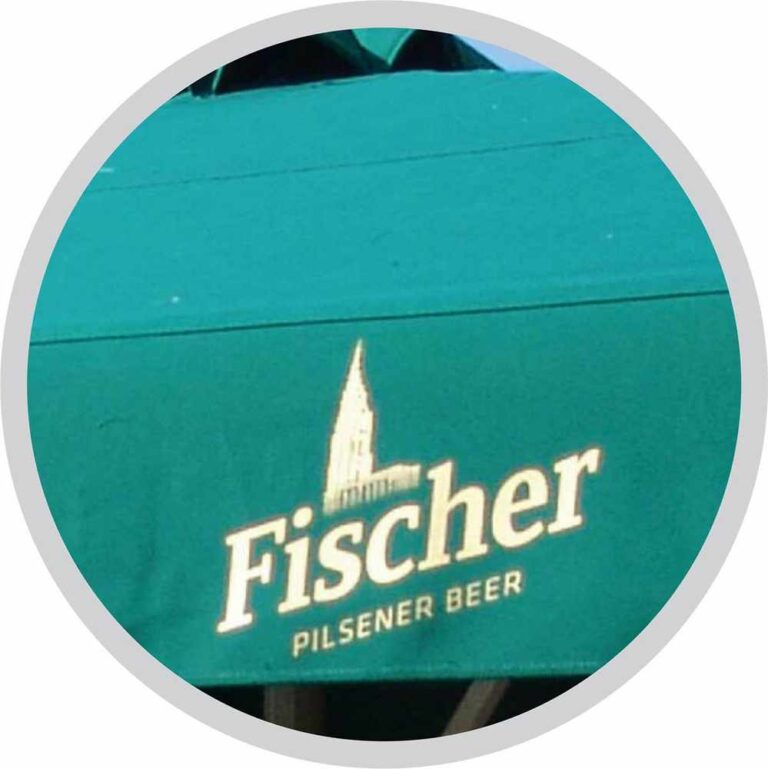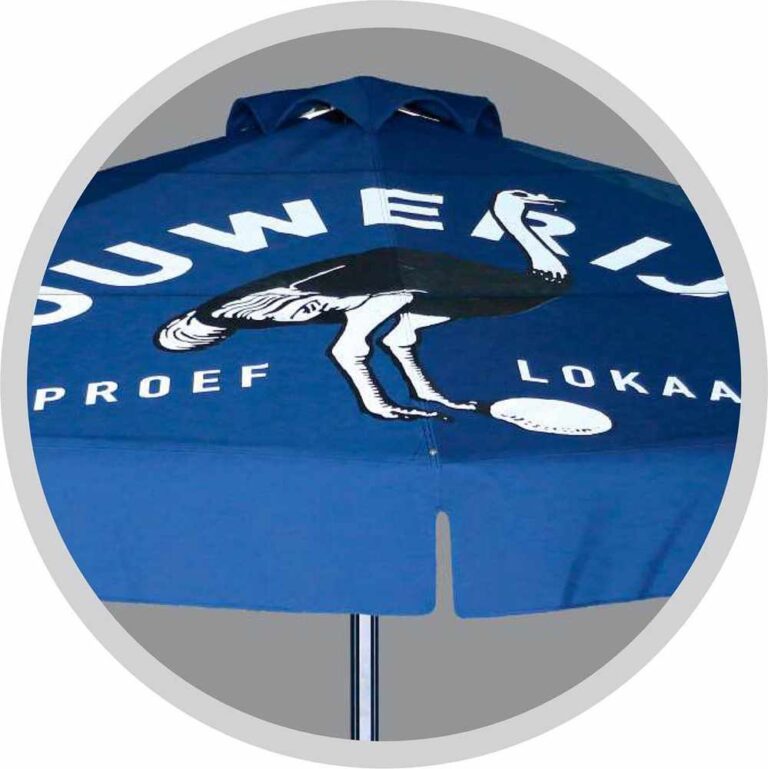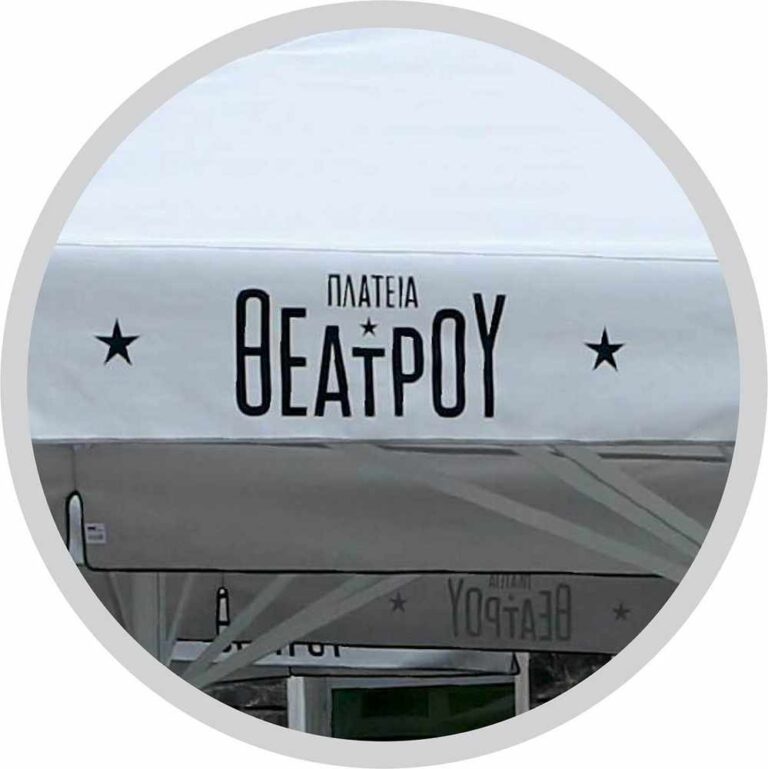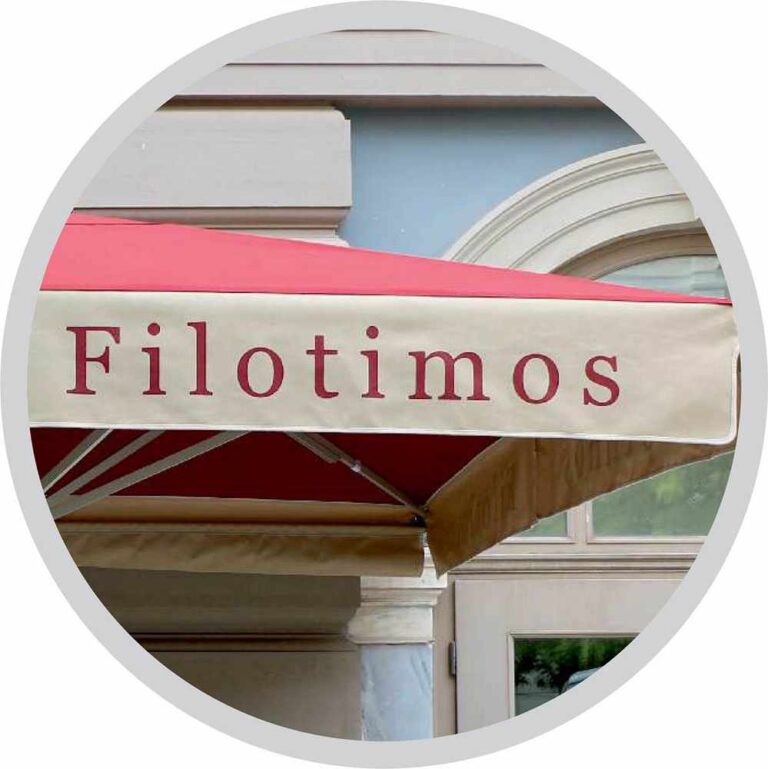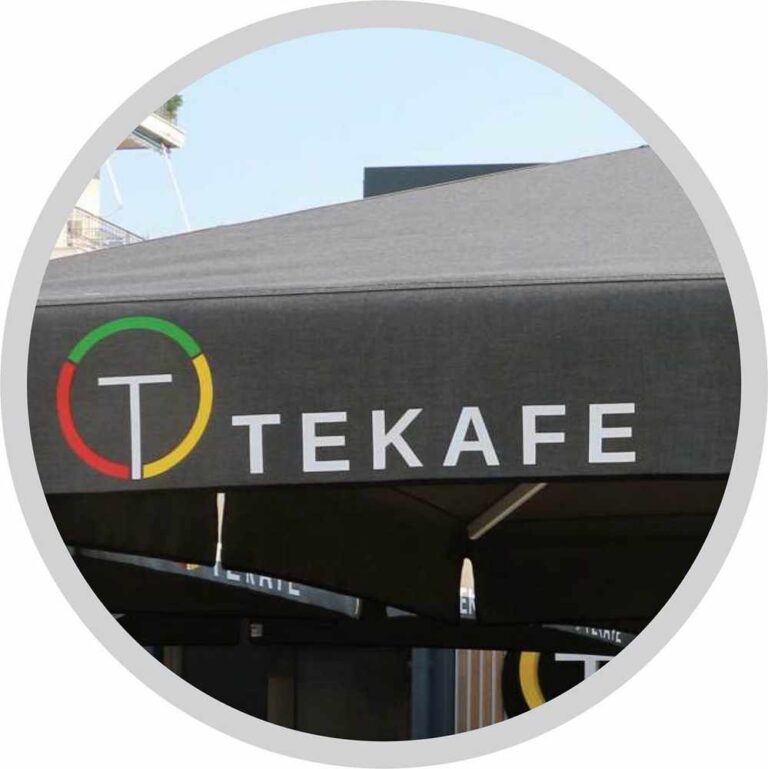 Our advertising umbrellas are manufactured with the same expertise we use to construct our professional umbrellas. Their skeleton is made of stable to UV light materials and capable of providing maximum resistance to adverse weather conditions and the sun's damage. The opening – closing mechanism is easy to use and technically sound.
The acrylic (Dolan) fabrics used, are absolutely waterproof and with indelible colors. You can choose the chassis color you prefer through a large selection of colors unless you prefer white, which is the initial color selection of the company for the frame. For the construction of the fabric, we use the same method used in our professional umbrellas, with high-strength threads, a vent at the top and screws on the top and bottom of the fabric, ensuring the extremely high strength of our umbrella when it is stressed by the winds.
Finally, the print quality of the logo and the printing durability in adverse weather conditions (rain, hail) and damage from the sun is of special interest in an advertising umbrella.
To ensure this, printing is accomplished in two ways:
• Silkscreen printing with special two component inks that provide excellent resistance to UV sunlight and cleansing in a washing machine etc.
• Digital printing with high-strength inks in modern digital fabric printing machines.